I had wanted to be a professional dog walker for years but actually began to see it as a viable business after leaving an unfulfilling desk job. I had the opportunity to get Biscuit Bitches up and running and I haven't looked back.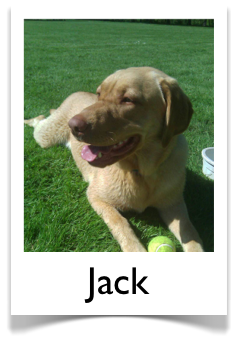 I have one dog of my own named Jack. When I first moved to Seattle I thought he would enjoy being in the big city with me. But I quickly realized that the big back yard and puppy friends he had at my parent's house were a much better fit for the country born-and-raised Lab. I get to visit him often, and feel good knowing that he can spend his time running and playing outdoors instead of being cooped up in a small apartment.
This is the main driving force behind Biscuit Bitches: to help busy pet owners who don't have time in the middle of their days to run home and walk the dog. Many people aren't able to give their pets as much attention and exercise as they'd like. I'm here to ease the minds of those pet parents by being friendly and reliable while also keeping their animal's best interest in mind.
I genuinely love and enjoy any time I get to spend with dogs and am lucky to now make a living doing what makes my heart happy.